Customer Reviews
08/04/2021
Leigh R.

Australia
I recommend this product
Total comfort
This is my first dive into Lems shoes and in general, more natural shoes with wider toe box etc etc. All I can say is, I've been doing it all wrong for 33 years. These boots are light, comfortable and most importantly, allow my feet to actually breathe!!! Total game changer and I look forward to trying more Lems shoes in the future. FYI: Make sure you follow the recommendations for sizing. Did in fact need a half size bigger than my normal running shoes.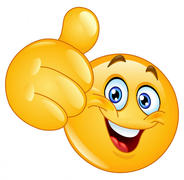 11/03/2021
Maria D.

Australia
I recommend this product
Great!
I´m not using them that much because I still need to train my feet. I feel that if I don´t pay attention I tend to pronate them. So I´m taking my time with the process. But apart from that they feel really lightweight and warm. Love them! Can´t wait to be able to use them all day long!
19/01/2021
James S.

New Zealand
I recommend this product
Smaller than was indicated.
The reviews on the product page indicated that I should order the boots half a size higher than my actual size for them to fit well. I have slightly wider feet than average so I ordered a whole size above my normal size. The boots are still very tight on my feet, even with thin socks. So personally I would need them to be one and a half sizes above my normal size to fit well.